Below is a New Mexican themed restaurant menu cover. I used a simple color scheme and chose high contrast colors to make the text stand out.  I hand drew the chiles and edited the background in photoshop, then put the piece together in Indesign.
Travel Brochure: This is a 'Visit New Mexico' 6 panel travel brochure. All my original photos were enhanced in Photoshop using adjustment layers. The graphics were created in Illustrator and the text and QR code were created in Indesign.
Travel Brochure: Side 2 of the 'Visit New Mexico' 6 panel travel brochure. I used lines to connect and also separate the images and text. The lines also help to guide your eye throughout the composition. I used several different techniques to improve the typography of the piece including variations in the leading, kerning, tracking and lists.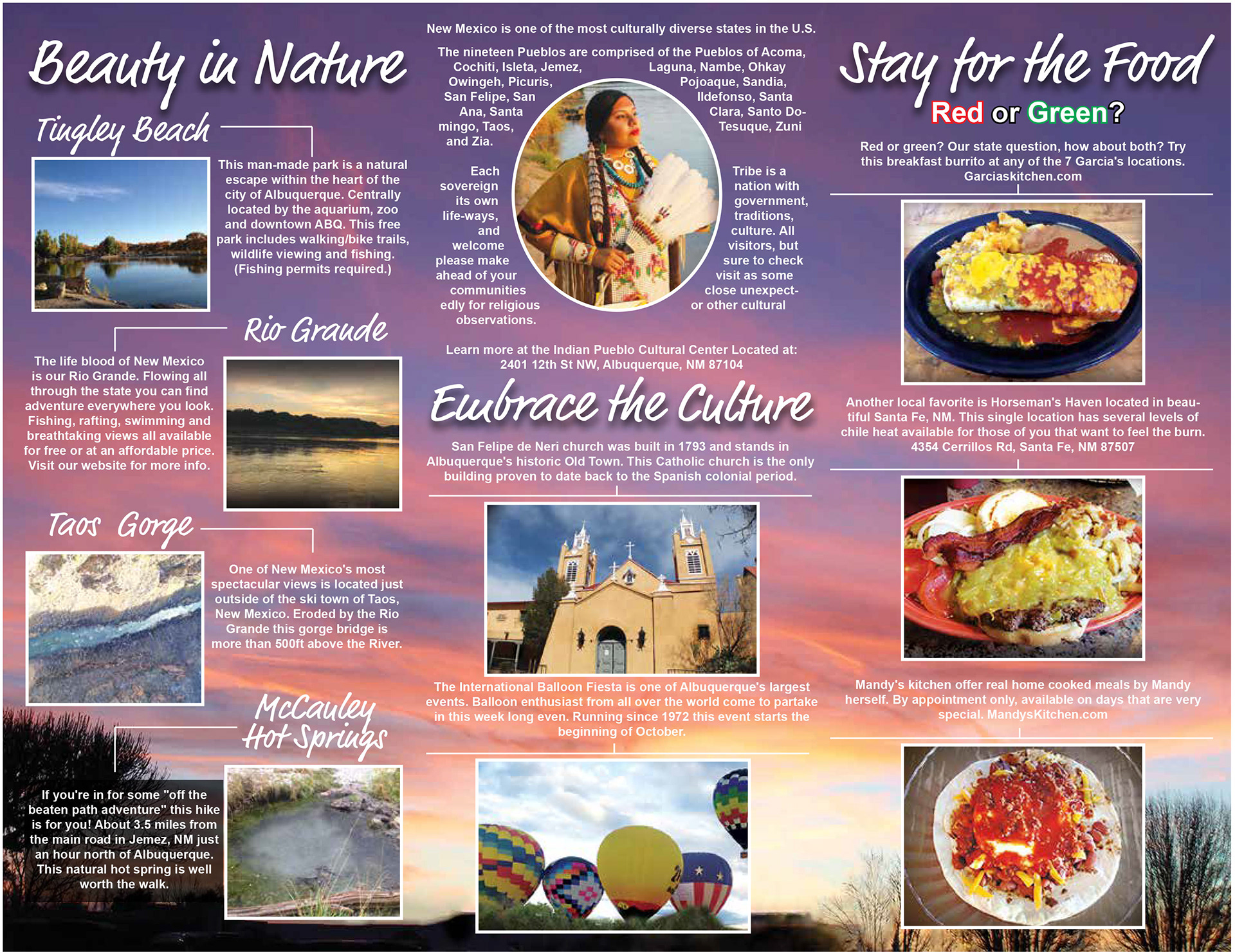 Club Flyer: This is a flyer advertisement for Heavy's Bar and Venue. I used white text to match the outline of the face, it also creates great contrast against the dark background.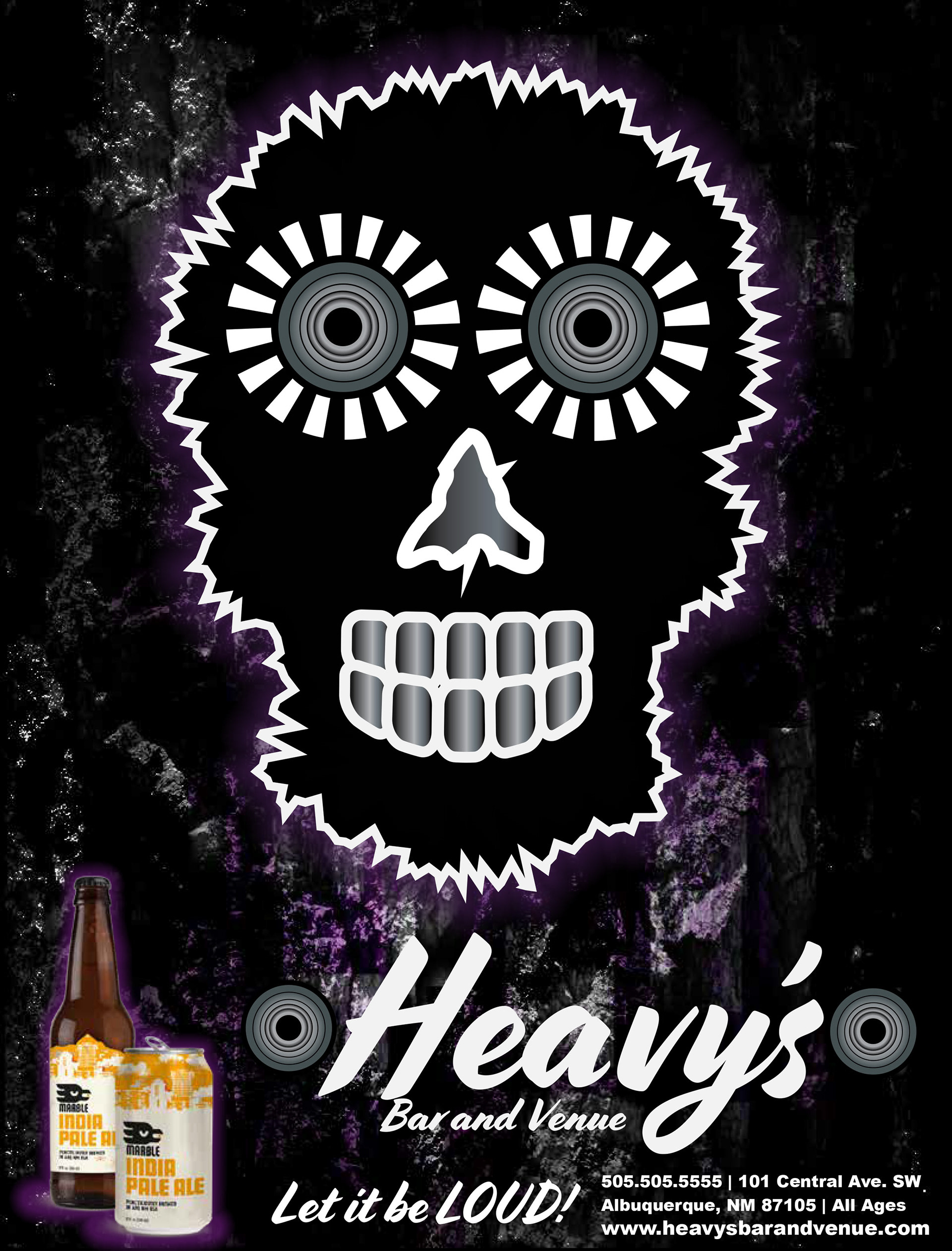 Magazine Spread: The piece below was created as a 2 page magazine spread using rulers columns, gutters and margins with the intention of being a simple, clean design. I used text wrap and threading to help the text flow with the images. I then placed the QR code for easy access to the website. I also used white space to keep the balance of text and images.​​​​​​​